Summer 1
English
This half term our focus text is The Tunnel by Anthony Brown. First, we will look at all of the features of this narrative and break down its structure. Once we are familiar with the narrative, we will write our own similar version with different characters, settings, and a different 'dilemma'.
We will also be looking at how to to use imagery and specific descriptive language features to write a poem.
Maths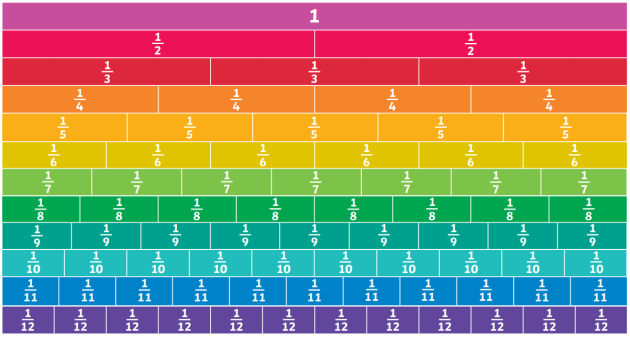 This term, we will be continuing our learning on fractions. We will learn to compare, order, and add fractions. We will also be looking at how to recognise some basic equivalent fractions.
Our second unit is on time. We will learn to read and write the time on both analogue and digital clocks. We will also be looking at how to tell the time on a 24-hour clock.
Science
This term we will be learning all about plants. We will begin by learning about the lifecycle of a plant and what the function is of each part of a plant. We will learn what a plant needs to grow and we will also take part in an investigation to prove this.
Geography
Our topic this half term is Rainforests. We will be learning to locate countries with rainforests on a map and why most rainforests are located near the equator. We will learn to name the layers of the rainforest and compare the climate to our climate in England.
RE
This half term we will be learning about Hinduism. We will be finding out about the origins of the religion, core beliefs, festivals, special places. We will also discover the different holy books, identify key Hindu symbols and understand their meaning.
Art
This half term our Focus artist is Banksy. We will be learning about the origins of street art and why it is such a controversial art form. We will then create our own artwork inspired by Banksy.
Computing
This half term we will be learning to use presentation software to create our own digital fact file about an animal that lives in the rainforest.
PSHE
Through our class discussions in our PSHE sessions, we will cover the following themes:
Rules and laws.
Human rights.
Un Declaration.
Responsibilities, rights and duties.
Being part of a community.